"Wonderful You" by EG Holmes
Review by sanger
In today's world with much music created solely for the kids with the pop stars using every device and gadget to keep them in tune, it's more than refreshing to hear a CD by adults, for adults (kids will dig it too!). From the opening bars of "The Rumors", from the forthcoming CD by EG Holmes, I was hooked. David Vanden Enden's voice hits you like a warm, summer rain shower, so soothing and yet extremely powerful. Such a great compliment to the compositions Holmes has created.
---
For the past few months, well maybe more than a few months, I have been on such a fantastic musical journey..... and I'd like to share some of the results with our gang here at Kompoz.com
---
Way back in the early 80's my closest pal handed me a cassette tape and simply said; "you must listen to this NOW"
---
Sven-Martin is on Facebook!!!!!
Jet Packs coming soon!!!!!
---
Some of you may know that our good buddy Alberto Quadri has a fantastic Website, "The Quadri Project" (www.quadriproject.com), where Alberto writes about all things music.
Our own Darlene P. has signed on as a writer/reviewer. She has written about "Sugarcane Rush", featuring fellow Kompozers Figsounds & Raul DelValle - check out her story about this FANTASTIC band, based in Miami, FL - they really are the 'Heart and Soul' of Miami!
Darlene's most recent contribution is near and dear to me as it's about the Kompoz project "The Conditon". The Condition is a collection of tunes I have sang on with so many of our fellow Kompozers.
If you would like to have your band, virtual or otherwise, reviewed or written about, please contact Darlene P or Alberto via Kompoz private message.
Visit "The Quadri Project" at The Quadri Project
---
This is episode 061 of MSI:, where independent artists submit music for expert review by our panel. This weeks guest panelist is Andrea Bensmiller, bassists, producer and journalist for the Live 2 Play Network. The following 3 songs were reviewed.

1. Angels and Assassins by Rolling Thunder
2. House of Cards by Tommyboy90210
3. I'll Be There by Drew Ross
MSI Song of The Week is: "Angels and Assassins" by Rolling Thunder and his merry men!
---
I figure if you are reading this, you have a web browser open already.
Whaddya say, click on thru to the Kompoz Facebook page and click the LIKE button? We need your help to boost the number of "LIKES" on Facebook.
In today's marketplace, Facebook is the RULE, not the exception. As Raf & I speak to potential partners, advertisers and vendors, one of the 1st question these days is: "How many LIKES do you have on Facebook?" The number is a paltry 270.
Nevermind the fact Kompoz has 10's of 1,000's subscribers world-wide, they just want to know how many LIKES we have. We have just a fraction of our gang clicking the LIKE button. Remember, you already have a browser open people, go on CLICK IT - it won't hurt a bit.
Now, this is not entirely self-serving......
Use the Kompoz Facebook page to post YOUR songs for all YOUR friends to listen to - why go to all the trouble to create a cool tune on Kompoz, then download to your desktop and upload on Soundcloud or some other destination, to just upload again to Facebook.
With the single click of a button, you can post your tracks directly from Kompoz to Facebook, Google+ or your own web site.
C'mon gang! We really need your help and the world needs to hear YOUR music!
Find us on Facebook and follow us on Twitter
Follow Kompoz on twitter @kompozmusic
CLICK HERE -------> www.facebook.com/kompozmusic
Kreate - - Kollaborate -- KOMPOZ!!!
---
Tonite is the March installment of the monthly Kompoz Special on the Cubanarama Show!



http://www.cubanarama.com

We'll be featuring TEN Kompoz tunes - while it's a St Paddy's Day theme, we'll be dancing to the the most groovy DANCE tunes Kompoz has to offer!!


click READ to well, um, read.....
---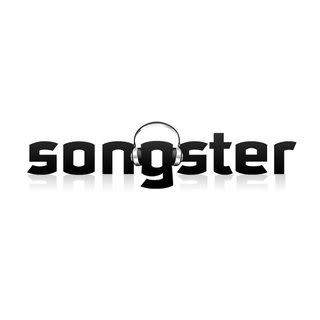 There seems to be some confusion as to how to create a vocal track for Songster - so, I'll do my best to lay it out for you all.
Songster Song sample - Five, 4 measure clips from POP 4 Instrumental Mix




---
Recent Blogs by sanger
•
"Wonderful You" by EG Holmes & his band of Kompozers


Sun, Jan 27, 2013 • 09:41 PM UTC



•
A Musical Journey - part I - sanger goes smooooooth


Thu, Oct 18, 2012 • 03:48 PM UTC



•
A Treat for a lazy Fall Sunday


Sun, Oct 7, 2012 • 03:28 PM UTC



•
Jet Pack is NEXT!!!!


Sat, Jun 30, 2012 • 11:26 PM UTC



•
The Quadri Project


Thu, Jun 21, 2012 • 04:39 PM UTC



•
MSI: Music Scene Investigations


Mon, Apr 30, 2012 • 04:19 PM UTC



•
Calling all Kompozers!!!!!


Sun, Mar 25, 2012 • 07:50 PM UTC



•
Tonite - The Cubanarama show with co-host sanger!!!


Sun, Mar 4, 2012 • 08:00 PM UTC



•
How to create a Songster Vocal track


Sat, Mar 3, 2012 • 11:30 PM UTC



•
How COOL is this????? More SONGSTER Stuff


Fri, Mar 2, 2012 • 12:52 AM UTC



•
Stop Making Farms, Start Making Real Music with Songster


Sat, Feb 25, 2012 • 11:00 PM UTC



•
PRIZE Winners!!!!


Wed, Feb 1, 2012 • 04:57 PM UTC



•
Cubanarama - Kompoz Tunes with Steve Gardner


Mon, Jan 30, 2012 • 05:41 PM UTC



•
Cubanarama - Featuring KOMPOZ!!!!


Thu, Jan 19, 2012 • 04:26 PM UTC



•
Kompoz on BlogTalkRadio - TONITE


Wed, Jan 18, 2012 • 04:32 PM UTC



•
The Top 3 WINNERS


Mon, Jan 16, 2012 • 04:37 PM UTC



•
Did Someone say PRIZES????


Sat, Jan 14, 2012 • 05:45 PM UTC



•
"It's Time with Brian Culbertson" TOP 20!!!!


Thu, Jan 12, 2012 • 05:52 PM UTC



•
PreSonus AudioBox - A very cool audio interface


Mon, Jan 9, 2012 • 04:58 PM UTC



•
Oh Ya - gotta get me some of these!!!!!


Mon, Jan 2, 2012 • 09:45 PM UTC