Hi my fellow Kompozers !!!


It has been some time, that we have kept this secret discussion,
until we get all the information and all the things set up,
for this Kompoz Gathering..
As you know we've been discuss it a few times
and I know there is some of you who really want to get this, just like we do to make this
"Kompoz - Get Together" to happen.
So finally I take my guts to ask our friend Darlene Pappalardo to brew this plan.


After almost a month discussion, this is the result…
We are going to make a Kompoz - Get Together
in Naples , West Coast , Miami, Florida, USA
in September 2013
The event going to be 3 Nights and 4 Days
The hotel is on Marco Island, in the city of Naples Fla


We offer you an option to pick which week
(2nd, 3rd)
The day will be : Thursday – Sunday
The first week of Sept is not so good because of a holiday call labor day, first Monday in Sept.


We try to get you the best price we can get,
Darlene has kindly helped to get all the information, and ask exceptions from some of her connections.
We know that some of you may like to have some options,
maybe you come alone, and maybe you're not gonna stay over because you live around there, so we make this options.
1. Kompoz Big Mac - US$ 510
Included:
- 1 Bedroom for 3 nights & 4 days stay in the Hotel
on Beach Club Of Marco, Marco Island, Florida USA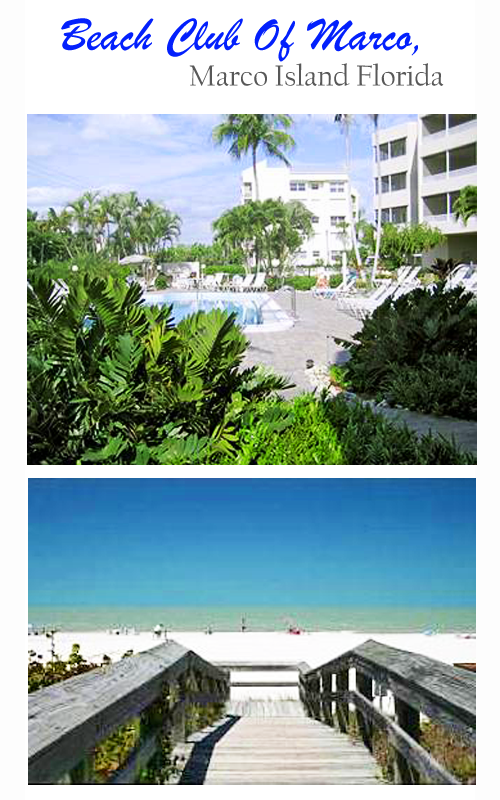 If you want to check the hotel out, here is the link Beach Club Of Marco

It's a condo room so there will be a Microwave, small kitchen, etc
you can bring your family, and stay with you but you need to pay an additional charge if they want to join the party event below
- Event & Party , and Jamming Charge, include:

"Hello Kompozer Party"
at Darlene's House in Naples, Florida
We're going to have A Pool Garden Party
with barbecue & booze
And there will be a small stage for Music Jam

"Kompozer Live Show"
in one of The Restaurant Cafe in Marco Island
who also own by Darlene's relative that give us their place to play live music on their stage.

"Kompoz Till We Meet Again"
in The Hotel Convention Room where we're stay
and we also going to have a music Jam
so we're going to serve some booze and snacks
We will provide Water, soft drinks and beer n wine for the event.
The conference-jam room will be available all 4 days to meet and talk and play if you desire.
- Simple Breakfast for 4 days
which is will be organized by Darlene and me for you every morning, you can have an option to have a Coffee Cubano or Indonesian Coffee :)
- 1 Gathering T-shirt / Polo Shirt (picture will be updated)
2. Kompoz 2 In One US$ 160 ++


This package if for them who want to share the 1st package (Kompoz Big Mac Package) with another Kompoz member,
Maybe there are some of you who want to come and want to share your room with another member so that US$ 160 going to be an additional charge + the Big Mac Package US$ 510 , so the total package will cost US$ 670 for 2 members
3. Kompoz Single US$ 160
This package is for those who live around Miami and Florida
who don't wanna stay in the hotel .
We will also open a "Add On Jar"
If there is some of you who kindly want to give some extra support for the event, so we can make the event more "EPIC", and also for other things that can support our work on this gathering.
It doesn't have to be money, maybe you want to help us with the food, or some stuff, or even some decorations stuff, we are open, for anything.
The price above DOES NOT Include:

1. Flight Tickets
2. Free Time expanses
3. Transportation
Notes:
You are welcome to stay longer at the Hotel and we will help you to get the same rate like what we have for the gathering, But me and Darlene are not going to be in charge after the gathering is done.
You can bring your own music instruments, it will help the others
who come outside USA who can not bring their instrument to play.
I hope we can make it come true, and we can get together,
and meet and play music together in person …
But whether you guys can make it or not we will still
hold the event regardless of the number of participants.
--------------------------------------------
Who those who want to join
"Kompoz - Get Together-

we need you to VOTE
for the best week for the event
2nd, 3rd week of September 2013
** we take off the 4th week because there is some people who can't come

--------------------------------------------
We need to make a list for how many people are going to come, so if you think and feel that there is a big opportunity you're going to come and join us after you read this, we need you to tell us even if you're not doing the payment yet.
We are open the registrations from February – July 2013
I will come from Indonesia to Florida earlier
to help Darlene to prepare and organize everything for the event.
We post this blog now to give you enough time to prepare yourself with everything for the gathering.
The latest date for the payment is on July 2013
because we have to book and arrange everything
If want to join please sent PM to:
me (Aliceleonz)
or Darlene Papalardo
with your package choice & and your T-shirt Size
This is not an official Kompoz Gathering,
just a few of us who decided to get together :)


Let's Get Together
The More The Merrier!!!
If there any questions, please free to ask ..
See You Soon !!!!!
Alice & Darlene

PS:
Special THANKS to Raf for making this awesome community,
we hope that you can join us

_________UPDATE__________
Feb 24th 2013:
1. There is only 2nd & 3rd week available , since there is some members who can not come at the 4th week.
2. We have approximately 15 people on the coming list

Apr 16th 2013
The fixed date for the gathering will be
Thursday to Sunday, September 19th - September 22nd 2013