Did you know that you can share links to your Kompoz profile using new, shorter URLs? Simply replace your user name at the end of kompoz.com/m/YourUserNameHere. For example, my profile URL is:
kompoz.com/m/raf
The older longer format (kompoz.com/member/YouUserNameHere) is also still available.
---
One of the cool things to come out of the whole online 'Social Networking' movement has been the invention and widespread adoption of OAuth. OAuth is an open standard for site authorization. Among other things, it allows users to manage one set of credentials (user name and password) and use those credentials for logging into sharing information with other sites.
Kompoz has, for some time, supported Facebook as a single sign-on (SSO) provider. As of last night, we now also support Dropbox, Foursquare, Google, and Twitter. This means that if you have an account on one of those sites, you can now use that account to log into Kompoz.
Why is this cool? Well, for one thing, it means you don't have to remember yet another password. Use your favorite social networking site user name and password to log into Kompoz. It also means that you can bypass that annoying CAPTCHA field that appears on the Kompoz login page.
But more importantly, we will be rolling out some very cool features based on these sites. For example, very shortly, we will be adding the ability to download Kompoz tracks directly to your Dropbox acount. And because Dropbox allows you to access the files directly from your file system (acts like a mapped drive on Windows and Mac), you will be able to drag those directly into your DAW.
If you're already a Kompoz member, you can link your social networking sites to your existing Kompoz profile by going to your My Account page. If you're thinking about joining Kompoz as a new member, you can sign up quickly using one of the new OAuth links.
---
Music is strongly associated with the brain's reward system. It's the part of the brain that tells us if things are valuable, or important or relevant to survival, said Robert Zatorre, professor of neurology and neurosurgery at Montreal Neurological Institute.
One brain structure in particular, called the striatum, releases a chemical called dopamine in response to pleasure-related stimuli. Imaging of the brain can reveal this process is similar to what happens in your brain in response to food or sex.
http://www.cnn.com/2012/05/26/health/mental-health/music-brain-science/index.html
CNN.com
---
This is episode 061 of MSI:, where independent artists submit music for expert review by our panel. This weeks guest panelist is Andrea Bensmiller, bassists, producer and journalist for the Live 2 Play Network. The following 3 songs were reviewed.

1. Angels and Assassins by Rolling Thunder
2. House of Cards by Tommyboy90210
3. I'll Be There by Drew Ross
MSI Song of The Week is: "Angels and Assassins" by Rolling Thunder and his merry men!
---
On Monday morning we released a new version of the track uploader.
The functionality is all the same, but we made some major under-the-cover improvements to address the dreaded Error #2038 and to improve upload speeds.
You should now see zippier and more stable uploads. By the way, there are now over 190,250 tracks posted to Kompoz!
---
I had the pleasure of delivering the first-place contest prize to Raul (Figsounds) this afternoon. Raul scored a beautiful Roland RD-300NX and a Roland R-05 Wave/MP3 Recorder.
Raul and I chatted for a while, and I got the tour of his awesome home music studio. I should have snapped some photos to share. My son (who was with me) was particularly impressed with Raul's drum room -- as was I.
I have more prizes to deliver. Unfortunately, the other prize winners are not in Miami, so I'll have to ship. Thank you, Raul, for the hospitality. It was a pleasure meeting you.
---
Imagine, having YOUR music on a Facebook Game for almost a BILLION people to hear!
Kompoz and Mowgli Games have been working on a way to do just that....

Presenting SONGSTER - the first collaborative music creation game on Facebook enabling people to create songs with their friends.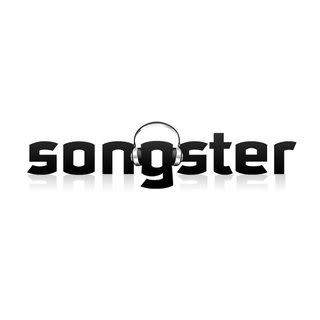 ---
We have contacted all the WINNERS in the "It's Time with Brian Culbertson" collaboration contest and we handed out all the prizes.
This is how we determined the prize selection:
The prizes were all part of the Prize Pool and the selection order went like this:
1st Place Project Owner: Figsounds - got 1st pick
1st Place collaborator: Collaborator picks were based on length of Kompoz membership - Dogbizkits, member since March of 2007, picked 2nd and Alizieri, member since October of 2010, went 3rd
2nd Place Project Owner: mier1 got to pick 4th
3rd Place Project Owner: mudflappus went 5th
But sanger, there way more than 5 prizes, what happened the the rest?
Great question!!!!
We started all over again from the top and Figsounds got to dip his hands in the cookie jar AGAIN! In fact, all the WINNERS got to make another selection from the Prize Pool
All 3 Winning Project owners will also receive - A 3-pak tuner package from Barcus-Berry and if the prize or prizes selected requires a cable/cord, well Mogami Cables will throw one of their premium cables to make your sound that much better!!!
---
---
Recent Posts
•
Unofficial K's Gathering Sept' 2013 Florida, USA


Mon, Feb 11, 2013 • 11:15 AM UTC



•
Fresh Staff Picks


Fri, Nov 23, 2012 • 06:38 PM UTC



•
We're Back Online


Tue, Oct 23, 2012 • 09:40 AM UTC



•
Using Tags to Organize Your Projects


Tue, Sep 18, 2012 • 06:58 PM UTC



•
Introducing 'Kompoz Konnect' Mac App


Wed, Aug 8, 2012 • 02:30 AM UTC



•
Facebook Sharing Update


Mon, Jul 30, 2012 • 12:15 PM UTC



•
Study shows Pop music all sounds the same


Fri, Jul 27, 2012 • 01:38 PM UTC



•
New Hire: Voice Professional


Wed, Jul 18, 2012 • 05:16 PM UTC



•
Kompoz Podcast Needs You


Sat, Jul 14, 2012 • 02:47 PM UTC



•
New Project Licensing Options


Wed, Jul 4, 2012 • 03:14 PM UTC



•
Kompoz for Android


Sun, Jul 1, 2012 • 11:24 PM UTC



•
Amazon AWS Outage


Sat, Jun 30, 2012 • 04:28 PM UTC



•
Kompoz Uploader (Windows)


Fri, Jun 29, 2012 • 11:34 PM UTC



•
Kompoz Lab: Sneak Peek


Wed, Jun 27, 2012 • 02:30 AM UTC



•
Fresh Paint


Wed, Jun 20, 2012 • 02:45 PM UTC



•
Your Kompoz Profile Changed


Sun, Jun 17, 2012 • 03:32 PM UTC



•
Kompoz Hearts Dropbox


Thu, Jun 14, 2012 • 12:37 PM UTC



•
Kompoz HD


Wed, Jun 13, 2012 • 04:15 PM UTC



•
Profile Shortcuts


Tue, Jun 12, 2012 • 12:18 PM UTC



•
Passwords Are So 'Last Week'


Mon, Jun 11, 2012 • 12:10 PM UTC