Rats. I messed up. Today's newsletter (did you get it?) contained two incorrect links related to the Kompoz Contest. Instead of linking to the contest project page, I mistakingly linked to the Sync Demo page.
Jeez.
Thank you to all the sharp readers that alerted me to my mistake.
---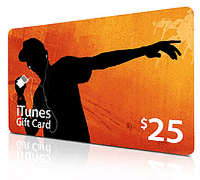 Drumroll, please... Announcing the very first Kompoz contest! Submit a track to our Web 2.0 Blues project and you're automatically entered to win. Yep, it's that easy.
Four winners will be selected by all of you -- our awesome members -- to receive $25 iTunes gift cards. Winners will be selected based on the number of nominations received (no, you can't vote for yourself). Voting instructions will be posted shortly.
So crank up your amp, fire up your workstation, and get busy!
Go to the Web 2.0 Blues page to learn more about the project.
---
As you may have read, a couple of new features were added to Kompoz over the weekend. I'll talk about the new "channels" feature in a later blog post. In this post, I want to highlight the enhancements made to the Kompoz Playlists, and show you can use them to share your music with others.
A Kompoz playlist allows you to group interesting projects into lists. I use them, for example, to keep track of projects I want to work on and to keep track of my favorite projects. You can create a playlist for just about anything. To do so, first find a project that you wish to add to a playlist, then simply click the "Add to Playlist" link that appears on the top right of every project page.
Once you've created a playlist, you can then download it, or embed it into another Website. You'll see the download button and embed code in the playlist toolbar, shown below.

When you click the Download button, Kompoz will find the latest mixdown track for each project in your playlist. It will then download a single zip file containing each project's mixdown track. Simply save that to your local computer and extract the zipped files. Add them to you iPod or burn them to a CD! Share with your friends!
With the embed feature, you can also share your playlists, but there's no need to download any files. The embed code we provide can be used to add a playlist to your personal blog, MySpace page, or any other Website. Simply click on the embed code field on your playlist (see picture above) and copy the code to your clipboard (CTRL+C on a PC, or Apple+C on a Mac). Then paste the code into your blog or web page. Done! The Kompoz Flash player will be displayed showing the songs in your playlist, allowing your visitors to listen to your music.
Checkout the Kompoz MySpace page to see an example of the Flash Player embedded there.
---
                  [back shown - front has Kompoz logo] 
---
I ran across JustinGuitar.com recently. What a great site, jam-packed with awesome instructional videos covering many, many topics. From How to Change Strings to Jazz Blues with Walking Bass, it's all there in easily digestible chunks of YouTube videos (complete catalog). Justin's teaching style is relaxed and very effective.
The videos are all free. There are none of the hard up-sells you might expect to find on a site offering free instructional videos.
On his site, Justin writes "Like the lessons I give for free? - pay it forward and do something nice for someone else."
---
Andrew Dubber of New Music Strategies recently published an eBook titled "20 Things You Must Know About Music Online". It's an amazing 100 page PDF loaded with great tips and advice. I'm only half way through the book -- I highly recommend it so far.
Did I mention that it is free?
The book is relevant to anyone interested in distributing his or her music in today's online economy. It's a bit techie. If you're a musician who is also into Web 2.0, RSS, and SEO, you'll enjoy this immensely.
If you prefer a printed copy for "reading in the bath, or to throw into your guitar case, you can also buy [the] free e-book in dead tree format." Of course, the printed version is not free.
---
Every year the people at Forbes magazine put together a list of the Top 100 Celebrities. An analysis of celebrity earnings, plus media metrics like Google hits, press mentions as compiled by Lexis/Nexis, TV/radio mentions from Factiva and the number of times a listee appears on the cover of 32 major consumer magazines -- all went into compromising the list.
The musician topping The Celebrity 100 (see musicians list) this year was Madonna who placed Number Three, thanks to her record-breaking Confessions tour, which drew over a million fans and generated $195 million in ticket sales.
Other rockers making the list were the Rolling Stones, who clocked in at Number Four, with high sales from their world-wide A Bigger Bang tour. Elton John, who just played his 60th show at Madison Square Garden on his 60th birthday, earned the Number Seven position.
Musicians on the list include:
3. Madonna (Pay: $72 million)
4. Rolling Stones (Pay: $88 million)
7. Elton John (Pay: $53 million)
9. Jay-Z (Pay: $83 million)
18. Bon Jovi (Pay: $67 million)
20. Celine Dion (Pay: $45 million)
22. U2 (Pay: $30 million)
32. 50 Cent (Pay: $33 million)
34. Justin Timberlake (Pay: $20 million)
37. Tim McGraw (Pay: $37 million)
43. Sean "Diddy" Combs (Pay: $23 million)
Let's get a Kompozer on that list!
---
I've been using Google Reader to keep up with news I find interesting. Google Reader constantly checks your favorite news sites and blogs for new content. You simply load it up with the blogs, news feeds, and any other RSS feed you want, and it presents the stories for you in one aggregated view. My reader is loaded with content from Rolling Stone Online, MOG, Billboard.com, and many more. It's my morning "newspaper".
Of course, I also loaded my Google Reader with many of feeds from Kompoz. One cool thing about Google's Reader is that it's smart enough to detect attached music files, and it presents them with an embedded Flash player. The screen shot below shows the "Most Recent Projects" feed from Kompoz as it appears on Google Reader.
From here I can preview the project's lastest mix and read the project summary. It does not show track comments or messages, but I can quickly click-through to each project from here.
Here are a few of the RSS Feeds available from Kompoz
You can also get a feed for any search result, including by genre, by member, etc. Just perform your search, then click the RSS button () that appears at the top right.
---
There's a great article today on USAToday.com that stirs up a real connection for me. The article does a great job if summarizing the sad (no, hideous) state of the concert ticket brokering business.
In short, it's nearly impossible to get descent tickets for any show today at a fair price. Am I right?
My Recent Experience
Growing up, I was a huge Police fan. I remember even taking my Zenyatta Mondatta LP to the hair studio so that I could show the stylist the picture of Sting. "Make me look like that," I begged. Embarrassing now when I think back. But man, Sting, Andy, and Stewart made incredible music!
So when the Police announced their 2007 Summer Tour -- a reunion 25 years in the making -- I naturally wanted in on that. I was prepared to even spend big to get some great seats. As it turns out, my wife and I were talking about taking a trip to Vegas this summer, and the Police would be playing there at the MGM -- perfect! Because I was a Best Buy Rewards customer, I thought I could score good seats through their pre-sale program. After all, Best Buy is sponsoring the tour, so they probably have great tickets, I reasoned. On the day of the pre-sale, I logged in minutes before the sale started and had my pre-sale code copied to my clipboard ready for rapid-fire copy-and-paste action. Locked and loaded. When the time was right, I launched. Nothing. No seats available. I could not believe it! How could that be? This was a pre-sale before the public sale!
I immediately called a friend who works a TicketMaster and asked her to check her systems to see if maybe the website was malfunctioning. She checked and confirmed that the pre-sale tickets were sold out. When I asked her how that could be, she told me that the after-market brokers have devised all sorts of hacks to beet the system. They sign up for all the fan clubs, they join the pre-sale programs, and they build automated systems to buy up all the tickets they can. It's nearly impossible for us regular guys to get the good seats. By the way, TicketMaster is working on ways to thwart the bad guys, she told me.
In desperation, I bought some of the cheaper seats (jeez, $90 each for nose bleed section!) as a backup. But I was determined to find good seats. I kept looking, even calling a broker friend of a friend. He told me he could get me two tickets in the first 10 rows at the MGM, but it would cost me $6,500! No way. For that price, I expect to play on-stage with the band! I've seen tix for much less on eBay, but they're still over $1K each!
Anyone got any good tickets?
---
Recent Posts
•
Unofficial K's Gathering Sept' 2013 Florida, USA


Mon, Feb 11, 2013 • 11:15 AM UTC



•
Fresh Staff Picks


Fri, Nov 23, 2012 • 06:38 PM UTC



•
We're Back Online


Tue, Oct 23, 2012 • 09:40 AM UTC



•
Using Tags to Organize Your Projects


Tue, Sep 18, 2012 • 06:58 PM UTC



•
Introducing 'Kompoz Konnect' Mac App


Wed, Aug 8, 2012 • 02:30 AM UTC



•
Facebook Sharing Update


Mon, Jul 30, 2012 • 12:15 PM UTC



•
Study shows Pop music all sounds the same


Fri, Jul 27, 2012 • 01:38 PM UTC



•
New Hire: Voice Professional


Wed, Jul 18, 2012 • 05:16 PM UTC



•
Kompoz Podcast Needs You


Sat, Jul 14, 2012 • 02:47 PM UTC



•
New Project Licensing Options


Wed, Jul 4, 2012 • 03:14 PM UTC



•
Kompoz for Android


Sun, Jul 1, 2012 • 11:24 PM UTC



•
Amazon AWS Outage


Sat, Jun 30, 2012 • 04:28 PM UTC



•
Kompoz Uploader (Windows)


Fri, Jun 29, 2012 • 11:34 PM UTC



•
Kompoz Lab: Sneak Peek


Wed, Jun 27, 2012 • 02:30 AM UTC



•
Fresh Paint


Wed, Jun 20, 2012 • 02:45 PM UTC



•
Your Kompoz Profile Changed


Sun, Jun 17, 2012 • 03:32 PM UTC



•
Kompoz Hearts Dropbox


Thu, Jun 14, 2012 • 12:37 PM UTC



•
Kompoz HD


Wed, Jun 13, 2012 • 04:15 PM UTC



•
Profile Shortcuts


Tue, Jun 12, 2012 • 12:18 PM UTC



•
Passwords Are So 'Last Week'


Mon, Jun 11, 2012 • 12:10 PM UTC