We have contacted all the WINNERS in the "It's Time with Brian Culbertson" collaboration contest and we handed out all the prizes.
This is how we determined the prize selection:
The prizes were all part of the Prize Pool and the selection order went like this:
1st Place Project Owner: Figsounds - got 1st pick
1st Place collaborator: Collaborator picks were based on length of Kompoz membership - Dogbizkits, member since March of 2007, picked 2nd and Alizieri, member since October of 2010, went 3rd
2nd Place Project Owner: mier1 got to pick 4th
3rd Place Project Owner: mudflappus went 5th
But sanger, there way more than 5 prizes, what happened the the rest?
Great question!!!!
We started all over again from the top and Figsounds got to dip his hands in the cookie jar AGAIN! In fact, all the WINNERS got to make another selection from the Prize Pool
All 3 Winning Project owners will also receive - A 3-pak tuner package from Barcus-Berry and if the prize or prizes selected requires a cable/cord, well Mogami Cables will throw one of their premium cables to make your sound that much better!!!
Roland, the lead sponsor, came through BIG Time with 3 awesome pieces of gear:


Figsounds with the WINNING Entry picked 1st and he grabbed the Roland RD-300NX Digital Piano




Lucina AX-09: Synthesizer went to Alizieri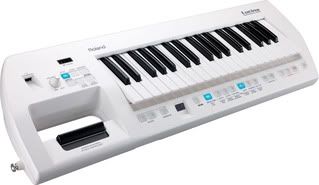 R-05: WAVE/MP3 Recorder - Figsounds grabbed this handy gadget in the 2nd round!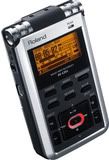 Our new friends at Lewitt-Audio was very generous with the LCT 640 Studio Microphone
our four-legged mix master, dogbizkits snagged this very cool MIC - WOOF!



LUNA Guitars has so graciously given us the The LUNA Henna Paisley Electric
mpier1 is now the proud owner of this fine axe by LUNA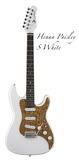 PreSonus came through yet once again with The AudioBox Studio package
mudflappus has the very cool AudioBox Studio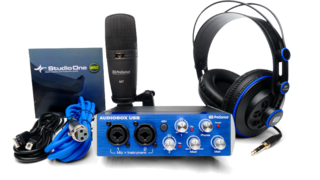 Alizieri has a JamHub to call his very own from the 2nd round.....
A brand new sponsor to Kompoz is JamHub with the JamHub Bedroom


mpier1 will take the 1,000 download cards from Distrophonix!!!
Distrophonix came through with 1,000 of their very cool Download Cards



Here's Brian Culbertson's download card, custom-made for his Napa Valley Jazz Fest


WOOF! dogbizkits is back for more and he now has a complete setup from Mogami Cables and we know how much doggies love to chew on cables!!!!

Mogami Cables is doing something very cool. In addition to outfitting one lucky winner with enough premium cables for your studio, Mogami will provide each winner with a cable if the prize needs one – now, that's very cool!!!!




Barcus-Berry has given us their 3-Tuner Prize Package – The project owners for 1st, 2nd & 3rd place will receive a 3-tuner pack, in addition to their PRIZE selection.

Can't wait to hear what Joe Haze will do with one of Mudflappus' groovy tunes!!!
A full mix of for one of your tunes by Joe Haze


Though I did ask for a grand piano, (why not, it's only $85,000) Mason & Hamlin has given us one of their custom, limited edition leather jackets
One lucky winner will get this bad boy!
Raf & I decided to have a "Judges Selection" - an entry that made the Top 20 & was on par with the winning entries, but also a very creative rendition of "It's Time". This pick was made for the imagination and pure talent this Kompozer possesses. In additon to being a long-time and very active Kompozer, he's a hellava nice guy, always with a cheerful Aa Uu...
The "Judges Selection" winner is none other than Pascal Lopez - he'll be all the rage in Paris with his limited edition leather jacket by Mason & Hamlin!!!!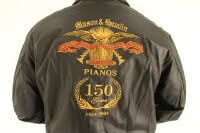 Thank you to all the sponsors, contestents and of course, we could not have done this without the great Brian Culbertson!!