Did Someone say PRIZES????




Sat, Jan 14, 2012 • 05:45 PM UTC

- By

sanger
First of all, huge thanks to Brian Culbertson for allowing all of us to mess with his tracks for "It's Time". The renditions all of you created were fantastic and it was such a challenge for the Judge's panel to narrow it down to a TOP 20. Brian has been reviewing all the tunes and will make his decision shortly for the TOP 3 Winners!
I've had a chance to speak with all the sponsors and all are in agreement that Brian is not only a fine musician, but a hellava great guy! I must agree as I've had the chance to talk with him many times during the contest and he really is one of, if not the coolest dude I've ever had the chance to work with.

His enthusiasm for the contest was most sincere and he would check in from time to time with a "WOW!, check out this take" or a "I would have never came up with that idea".

Here's a reminder for all of you about the PRIZES! All the sponsors came up with some great prizes to reward you for your efforts.

Roland, the lead sponsor, came through BIG Time with 3 awesome pieces of gear:


Let's start with the Roland RD-300NX Digital Piano




Lucina AX-09: Synthesizer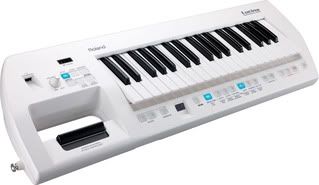 R-05: WAVE/MP3 Recorder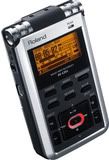 Our new friends at Lewitt-Audio was very generous with the LCT 640 Studio Microphone



LUNA Guitars has so graciously given us the The LUNA Henna Paisley Electric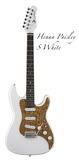 PreSonus came through yet once again with The AudioBox Studio package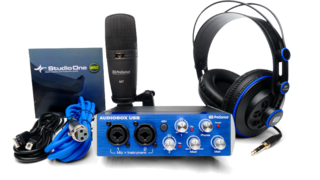 A brand new sponsor to Kompoz is JamHub with the JamHub Bedroom



Distrophonix came through with 1,000 of their very cool Download Cards



Here's Brian Culbertson's download card, custom-made for his Napa Valley Jazz Fest



Mogami Cables is doing something very cool. In addition to outfitting one lucky winner with enough premium cables for your studio, Mogami will provide each winner with a cable if the prize needs one – now, that's very cool!!!!




Barcus-Berry has given us their 3-Tuner Prize Package – The project owners for 1st, 2nd & 3rd place will receive a 3-tuner pack, in addition to their PRIZE selection.

A full mix of for one of your tunes by Joe Haze


Though I did ask for a grand piano, (why not, it's only $85,000) Mason & Hamlin has given us one of their custom, limited edition leather jackets
One lucky winner will get this bad boy!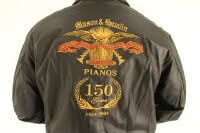 Thank you to all the sponsors, contestents and of course, we could not have done this without the great Brian Culbertson!!
Best of Luck to the Top 20 - Winners will be announced soon!!!
Comments
bjorn on Sun, Jan 15, 2012 @ 06:13 AM UTC





This is indeed a top notch kontest, the kontestants are all fantastic and the prizes make me salivate:)

Rock ON

B

Pascaloubien on Sun, Jan 15, 2012 @ 02:24 PM UTC





Wow, just crazy !

CoryFrey on Sun, Jan 15, 2012 @ 02:56 PM UTC





Sawweet!

simon_lau on Sun, Jan 15, 2012 @ 04:06 PM UTC





Excited about it...:p

bjorn on Sun, Jan 15, 2012 @ 04:14 PM UTC





The best part is ... I won't win :) hahahaha

TommyN on Sun, Jan 15, 2012 @ 05:31 PM UTC





If I win I promise to take a photo of me only wearing that jacket (nothing else)!!! Lucky for you guys I don't have a chance, this line up is too good.

stevesbernard on Fri, Feb 3, 2012 @ 10:02 AM UTC





Wow , that's really so awesome PreSonus The AudioBox Studio package, I really love to own it.

credit card fair credit
Recent Blogs by sanger
•
"Wonderful You" by EG Holmes & his band of Kompozers


Sun, Jan 27, 2013 • 09:41 PM UTC



•
A Musical Journey - part I - sanger goes smooooooth


Thu, Oct 18, 2012 • 03:48 PM UTC



•
A Treat for a lazy Fall Sunday


Sun, Oct 7, 2012 • 03:28 PM UTC



•
Jet Pack is NEXT!!!!


Sat, Jun 30, 2012 • 11:26 PM UTC



•
The Quadri Project


Thu, Jun 21, 2012 • 04:39 PM UTC



•
MSI: Music Scene Investigations


Mon, Apr 30, 2012 • 04:19 PM UTC



•
Calling all Kompozers!!!!!


Sun, Mar 25, 2012 • 07:50 PM UTC



•
Tonite - The Cubanarama show with co-host sanger!!!


Sun, Mar 4, 2012 • 08:00 PM UTC



•
How to create a Songster Vocal track


Sat, Mar 3, 2012 • 11:30 PM UTC



•
How COOL is this????? More SONGSTER Stuff


Fri, Mar 2, 2012 • 12:52 AM UTC



•
Stop Making Farms, Start Making Real Music with Songster


Sat, Feb 25, 2012 • 11:00 PM UTC



•
PRIZE Winners!!!!


Wed, Feb 1, 2012 • 04:57 PM UTC



•
Cubanarama - Kompoz Tunes with Steve Gardner


Mon, Jan 30, 2012 • 05:41 PM UTC



•
Cubanarama - Featuring KOMPOZ!!!!


Thu, Jan 19, 2012 • 04:26 PM UTC



•
Kompoz on BlogTalkRadio - TONITE


Wed, Jan 18, 2012 • 04:32 PM UTC



•
The Top 3 WINNERS


Mon, Jan 16, 2012 • 04:37 PM UTC



•
Did Someone say PRIZES????


Sat, Jan 14, 2012 • 05:45 PM UTC



•
"It's Time with Brian Culbertson" TOP 20!!!!


Thu, Jan 12, 2012 • 05:52 PM UTC



•
PreSonus AudioBox - A very cool audio interface


Mon, Jan 9, 2012 • 04:58 PM UTC



•
Oh Ya - gotta get me some of these!!!!!


Mon, Jan 2, 2012 • 09:45 PM UTC